Support & Advisory Services
Business & Cooperation Desk
Thinking of setting up business activities in a developing or emerging market? Do you want to explore new export destinations? Do you aim to import goods from unfamiliar countries? Equally, you may be planning to establish a subsidiary or invest some of your capital in an ethical project to demonstrate your commitment to corporate social responsibility. Whatever the case, German development cooperation might help!
German development cooperation has steadily increased its efforts to integrate private sector activities into its work. Therefore, it has set itself the objective of establishing closer links between foreign trade activities, private sector activities and development cooperation activities. To this end, it has developed a wide range of support and financing opportunities to facilitate business involvement in development cooperation.
Through its implementing organizations, German development cooperation has established a presence in over 130 developing and emerging countries. DEG, GIZ, sequa and KfW Development Bank supplement the work of Germany's embassies and its international network of Chambers of Commerce (AHKs).
Contact Business Scout for Development Programme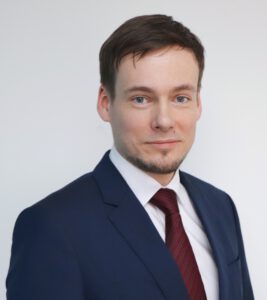 Christoph Janensch
Business & Cooperation Desk
Business Scout for Development Programme
Tel:+855 (0)85 641 723
Email: christoph.janensch@giz.de, business.scout@adw-cambodia.org
Address: EuroCham Cambodia, #30, Norodom Blvd., Phnom Penh, Cambodia
Funded by the German federal Ministry for Economic Cooperation and Development (BMZ) and implemented by GIZ and the German Business Group Cambodia (ADW)
Support & Advisory Services