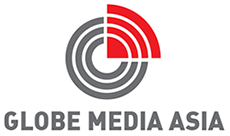 ---
Globe Media Asia
Southeastern Globe Communications Co. Ltd.
Mr. Tassilo Brinzer
Publisher
No.6A, Street 294
Phnom Penh, Cambodia
Tel: +855 (0)23 223 747
www.globemediaasia.com
Since 2007, Globe Media Asia produces high-quality print and digital media resources covering Cambodia and Southeast Asia, including the development of Asean. We consistently reach a global audience with an interest in Cambodia's and Southeast Asia's tremendous opportunities through subscriptions, our websites, social media, apps and partnerships with leading events and organizations throughout the region.

Southeast Asia Globe is a member-driven platform providing independent journalism on and from Southeast Asia for a global reader- and membership. It is the flagship publication of Globe Media Asia and reaches millions of readers throughout the world via its website and social media channels.
www.sea-globe.com
FOCUS – Ready for Tomorrow is a digital lifestyle platform launched during the 2020 pandemic that aims to lead the discussion and make a positive impact on a sustainable future for Cambodian youth. It reaches an informed and highly engaged local audience.
www.focus-cambodia.com
Discover is the Kingdom's only premium annual travel compendium (print), featuring exclusive photography and stories on the best of the best travel opportunities in the Kingdom of Wonder.

Focus Cambodia is a highly informative annual business & investment guide (print/pdf), featuring the people, businesses and ideas that shape the Kingdom's economy.

Custom publishing: Besides creating highest quality media formats, Globe Media Asia produces commercial and editorial multimedia content for companies and international organizations.