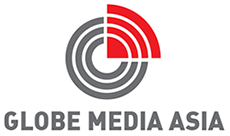 ---
Globe Media Asia
Southeastern Globe Communications Co. Ltd.
Mr. Tassilo Brinzer
Publisher
No.6A, Street 294
Phnom Penh, Cambodia
Tel: +855 (0)23 223 747
www.sea-globe.com
Since 2007, Globe Media Asia produces high-quality print and digital media resources covering Cambodia and Southeast Asia, including the development of Asean. Our readers appreciate our thoroughly researched journalistic content, which we present with the upmost editorial attention and design excellence. We consistently reach a global audience with an interest in Cambodia's and Southeast Asia's tremendous opportunities through subscriptions, our websites, social media, apps and partnerships with leading events and organizations throughout the region.
Southeast Asia Globe presents the people, places and events that shape Cambodia in a regional context. Covering current affairs, business, society, tech and entertainment, Southeast Asia Globe is a leading source of exclusive features, interviews and business portraits for an informed readership in Cambodia, as well as for a worldwide audience with an interest in this burgeoning region via its website and social media.
Discover is Cambodia's premier travel and leisure publication. Presenting the Kingdom's latest in luxury and adventure tourism, it serves as the principal reference magazine for the Cambodian market. Published annually, the publication is available in print and for free download as app and PDF.

Focus Cambodia is an annual guide to doing business in the Kingdom. Presenting key economic facts and figures as well as some of the most important business leaders who share their insights into the market, Focus Cambodia offers all-in-one to newcomers to the market and seasoned business leaders alike.
Custom publishing: We produce international-standard publications for corporate and government clients, including national and international organizations, airlines, retailers, government ministries and others. Our highly experienced design and editorial, sales and marketing teams are skilled at creating bespoke publications that exceed clients' expectations and add considerable value to their portfolios.