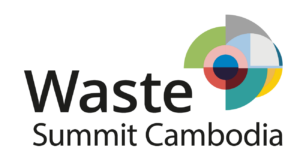 Join us for the fifth edition of the annual Waste Summit Cambodia on May 13th, starting from 12:30 pm at the Factory Phnom Penh!
With a variety of waste-related topics, the Waste Summit is reaching hundreds of enthusiasts every year and has connected local and international waste experts, policy makers, as well as specialists from the private and non-governmental sector.
This year's Summit will focus on the issue "Why Waste Separation Matters". It is organized by German Konrad Adenauer Foundation (KAS) and designed to facilitate a dialogue between partners, including GIZ, UNDP, German Business Cambodia, COMPED, as well as line ministries, local and international businesses, and non-governmental organizations across Cambodia. It offers an interesting selection of speakers, panels, breakout rooms and more to help raise awareness on the lack of waste separation (especially at the source) in Cambodia.
During the event, companies and other organizations have the opportunity to present themselves to the public and like-minded stakeholders with a booth free of charge.  Reach out to Ms. Nuon to secure your free both now!