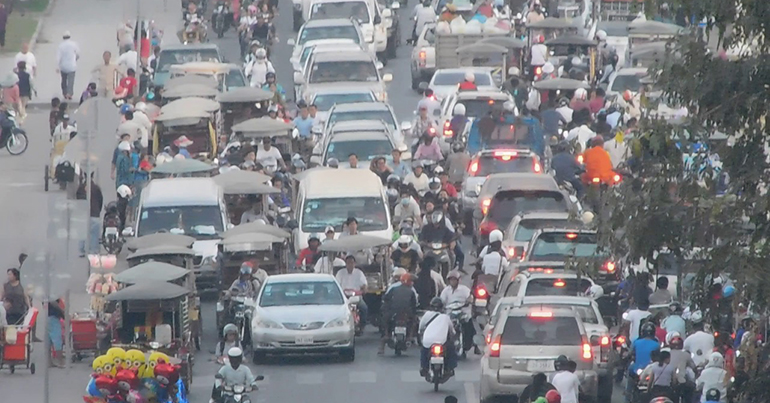 Under the develoPPP programme, the German government has approved two projects between Cambodian stakeholders and German companies. Facilitated and supported by the Business & Cooperation Desk at the ADW, the projects are launching in the next months.
Objective of the first project is to demonstrate how traffic safety and traffic fluidity and as a result air quality can be significantly improved in Cambodia by encouraging the implementation of intelligent traffic management solutions at large-scale, and in the long-term.
The second project will focus on strengthening the processing capacities of agricultural niches and by-products in Cambodia, areas which are receiving increasing attention from the Royal Government and export agencies.

The develoPPP.de programme works with the private sector and offers financial and technical support for companies that want to implement sustainable pilot projects in developing and emerging-market countries. Areas are for example improving product and service quality, social and environmental standards, qualifying suppliers, know-how and technology transfer. The programme has been set up by the German Federal Ministry for Economic Cooperation and Development (BMZ) more than 20 years ago to increase the involvement of the private sector in areas where business opportunities and development policy initiatives overlap. Participating/selected companies are responsible for covering at least half of the overall costs for a project.

Are you interested in the develoPPP-Programme? Please contact our Business & Cooperation Desk at the ADW via business.scout@adw-cambodia.org