Posted on: October 28, 2021
Thomas Hundt appointed as Axiata Group's Chief Strategy and Technology Officer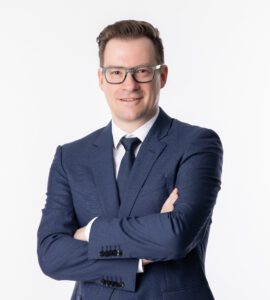 Thomas Hundt, CEO of Smart Axiata, has been nominated to become Axiata Group's new Chief Strategy and Technology Officer. In the interim, he will be replaced by Feiruz Ikhwan, current Chief Financial Officer of Smart Axiata.
In his new role based in Malaysia, Hundt will be vital in driving Axiata Group's future innovation and technological advancements across South-East Asia, as well as pursuing the financial growth and digital transformation of the company.
Hundt has been a high performer while working in Cambodia, according to a press release by Axiata Group, leading positive changes in operations, customer care, and financial performance. He rose through the ranks to become Group Executive Vice President of Smart Axiata's Technology Group in 2020.
Before being CEO of Smart Axiata for 13 years, Hundt debuted as CEO of Smart Mobile in 2008. He led the company to merge with Star-Cell in 2011, and with Hello Axiata in 2013. In all these years, he has also played a key role in representing the local European business community as Vice Chairman of the European Chamber of Commerce in Cambodia (EuroCham) since 2020, and Vice President of the German Business Group.
"Thomas has built Smart in Cambodia to become the leading telecom provider it is today, and was essential in the creation of EuroCham in 2011. For Axiata this appointment is great news, as Thomas has a broad and forward-looking vision for the telecom sector, combined with a deep understanding of current technological trends. At EuroCham, he was a great contributor to the board and advocacy in the telecom industry, but also helped much to face general issues in the chamber" says Tassilo Brinzer, Chairman of EuroCham Cambodia. "We will certainly miss him here, and wish him the best success in this challenging and rewarding new role, after his 13+-year long support for Cambodia's economy and telecom industry."