Posted on: October 6, 2019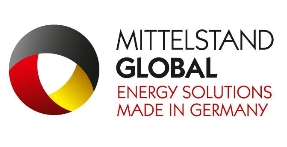 In line with Cambodia's national long-term economic and energy ambitions and during the Clean Energy Week Cambodia, the Delegation of German Industry in Myanmar, the GIZ Project Development (PDP) and Global Business Network (GBN) Programmes, and the German Business Group Cambodia (ADW) together with other partners organise the conference "Energy solutions made in Germany" on the 5th of November 2019 at Raffles Hotel Le Royal.
The event is part of the German Energy Export Initiative commissioned by the Federal Ministry for Economic Affairs and Energy (BMWi) and implemented by the GIZ Project Development Programme (PDP) and several German bilateral foreign chambers. It will showcase the expertise and the latest energy solutions from Germany and Cambodia. The conference provides a forum for networking, specialist talks, discussing current developments and the policy environment for smart energy solutions.
The German institutions have been in discussion with the Cambodian government and other energy stakeholders for quite some time. German stakeholders have already started providing technical support for many industrial enterprises in Cambodia to assess technical and investment feasibility when applying rooftop solar photovoltaic systems and business partnership with reputable German solar companies.
The conference targets both energy companies and factories and industry representatives from Cambodia and Germany, as well as governmental, non-governmental organisations and representatives from science. The conference will address business opportunities for the development of solar parks and solar rooftop applications as well as energy efficiency in the Cambodian industry, building transmission lines, and consultancy services for engineering projects.