In September 2018, EuroCham Cambodia and ADW signed a memorandum of understanding (MoU) with GIZ to formalise cooperation in establishing a Business & Cooperation Desk of the Global Business Network Programme (GBN) within the German chapter of EuroCham.
The coordinator of the GBN Cambodia, Bianca Untied, provides information, advice and guidance to support local, German and other European businesses and institutions in engaging in development cooperation. Further tasks are to facilitate access to development cooperation programmes, to organise a dialogue between German development cooperation and the German private sector, and to identify business opportunities.
Key results in numbers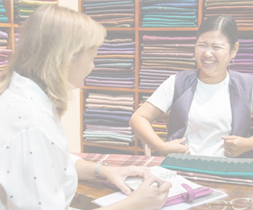 37 BUSINESS CONTACTS
137 local, German or other European companies approached the GBN Cambodia in the first year. The enquiries focused mainly on
a. the different support and financing opportunities offered by the German government to the private sector,
b. market and sector related information on Cambodia,
c. access to the different bilateral, regional and global GIZ programmes.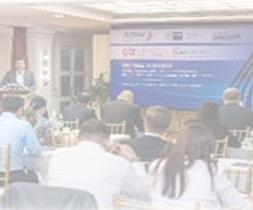 11 EVENTS
11 events organised or co-organised in Cambodia tailored to relevant sectors such as renewable energies, e-mobility, recycling technologies, and policy dialogue.
5 BRIEFING EVENTS
5 briefing events on business and project opportunities in Cambodia at German Chambers of Commerce and Industry as well as business associations tailored to general market information on Cambodia, German development cooperation portfolio in Cambodia and support and financing instruments offered by German development cooperation to the private sector.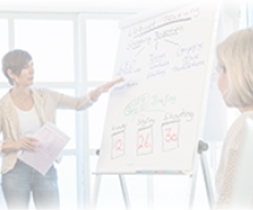 10 PROJECT CONCEPTS
10 projects concepts are currently being developed ranging from cashew and potatoes production to road safety, from the combat of illegal fishing to quality infrastructure, and from recycling technologies to affordable protheses.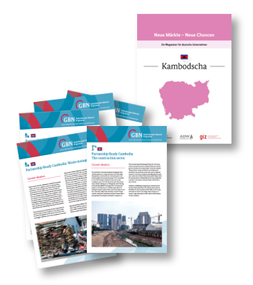 6 PUBLICATIONS
6 publications related to market information and business opportunities in Cambodia prepared.
Marktführer "Neue Märkte – neue Chancen: Kambodscha" in cooperation with Germany Trade and Invest (GTAI)
Sector brief "Agriculture and Food-Processing in Cambodia"
Sector brief "Waste management"
Sector brief "Construction"
Sector brief "Solar energy"
Sector brief "Water supply and wastewater treatment"
Blaise Kilian
, Director of EuroCham:
"I would like to thank GIZ and ADW for the great cooperation, it's been a very fruitful and meaningful partnership. For the first time, development cooperation institutions and private business organisations have worked so closely together – for mutual benefit."
---
Tassilo Brinzer
, President of the ADW in Cambodia and Vice Chairman of EuroCham Cambodia:
"We are very glad that we can cooperate with the GBN Programme in Cambodia. The increased focus on working with the private sector in helping to develop sustainable economic sectors in key growth areas fits perfectly to our goals as an industry association."
---
Dr. Günter Riethmacher
, Country Director of GIZ Cambodia:
"Private sector cooperation has always been an integral part of German development cooperation in Cambodia, because the Sustainable Development Goals (SDGs) can only be achieved once the private sector is actively involved. Therefore, it is of our core interest to establish close links with the private sector even further."
Contact Business Scout for Development Programme
Dr. Bianca Untied
business.scout@adw-cambodia.org
bianca.untied@giz.de
+855 (0)89 290 492
c/o EuroCham Cambodia, #30 Norodom Blvd.
Phnom Penh, Cambodia