Posted on: November 16, 2018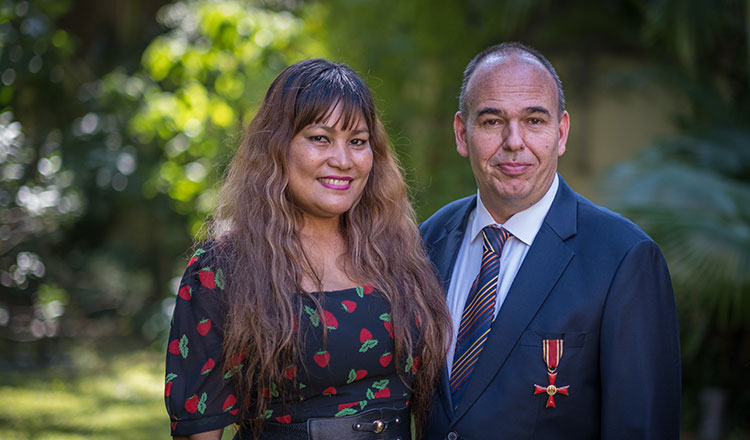 Great recognition for a great dedication: Nicolaus Mesterharm, founding director of the German Cambodian Cultural Center Meta-House Goethe-Center in Cambodia's capital Phnom Penh, was awarded the Cross of Merit of the Federal Republic of Germany. The Ambassador Dr. Ingo Karsten presented the order on 1 November 2018 for Mr. Mesterharm's unwavering commitment to the German-Cambodian understanding.
For more than eleven years, Nicolaus Mesterharm is the person behind Meta House in Phnom Penh. "Cultural exchanges through arts" is maybe the best description of his approach. Before founding Meta House on the down low in 2007, he has worked as a journalist and became involved in theatre, writing, music, acting and filmmaking. In interviews given Mr. Mesterharm said: "The aim of this center was never to show arts for arts' sake. This is a neutral place to address pressing social issues." And he added humbly: "This prize goes to everybody who has helped with Meta House since the very beginning."
The German Business Group cordially congratulates Nicolaus Mesterharm, the director of its member Meta House!
Click here for further information or, even better, visit Meta House personally any day of the week.