Posted on: August 8, 2022
Informal Waste Sector at Heart of Waste Summit Cambodia 2022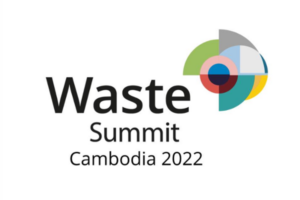 After a fully digital Waste Summit Cambodia last year due to the pandemic, the event will be back this year to its full physical form on August 13th. Starting at 1:00 pm at the Factory Phnom Penh, the Summit will bring together partners, including GIZ, UNDP, German Business Cambodia, COMPED, as well as line ministries, local and international businesses, and non-governmental organizations across Cambodia to share and exchange a sustainable dialogue on waste management issues.
This year's Summit will focus on the informal waste sector, giving a voice to the waste pickers who often operate at the margins of society, driving the streets at night collecting recyclables for their livelihood. The event will bring related issues to the forefront, connecting private and public stakeholders to discuss potential methods to address the needs of these workers.
Besides an interesting selection of speakers, panels, breakout rooms and more, an exhibition hall will feature booths of companies and other organizations presenting themselves. The detailed agenda can be found here: https://wastesummitcambodia.com/agenda/ 
The Waste Summit Cambodia is hosted by German Konrad Adenauer Foundation in cooperation with GIZ.
Join us August 13th, 2022! To register for the event – please click here.