Posted on: October 27, 2016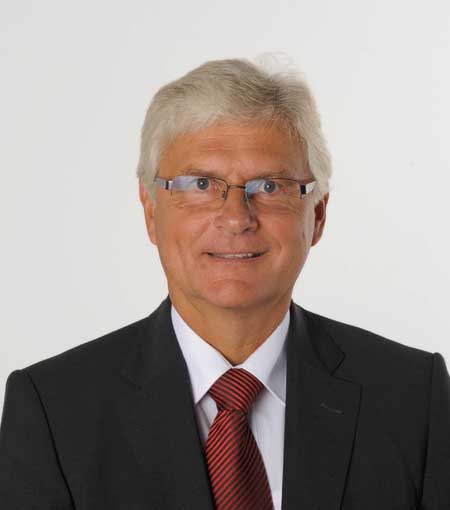 On September 23, 2016, the new German Ambassador to the Kingdom of Cambodia, Dr. Ingo Karsten, handed over his letter of credence to H.M. King Norodom Sihamoni. The German Business Group (ADW), spoke to Dr. Karsten about his expectations, priorities and the German-Cambodian relationship.
Why did you decide to begin your next ambassadorial term in Cambodia?
Cambodia was on top of my list. I had heard about Cambodia´s internationally renowned cultural sites, beautiful landscapes and, of course, the friendly people famous for "le sourire khmer".
What priorities have you set for this coming term?
Apart from my official tasks and obligations as the German Ambassador to the Kingdom of Cambodia I would like to get to know lots of people and the way they live. I hope I can manage to learn a little bit of the Khmer language to get along in Cambodia.
Cambodia is a multifaceted country. It has a unique political, economical and social situation. Where do you see Germany in this context?
Germany is a highly respected country in Cambodia. Due to our excellent political relations and to our long-term successful development cooperation we consider each other as reliable and trustworthy partners. Bilateral trade and investment relations are still small but growing. Seeing the booming construction business and growing investment from Asian countries I would like to get more German companies interested in Cambodia to participate at this upcoming market potential.
In which field can the relationship between Germany and Cambodia be most beneficial to both parties?
It is difficult to single out one specific field but people to people contacts are definitely quite important. Bringing together young people from both countries, e.g. by traveling, studying or via cultural events can open new horizons and raise mutual interest in the cultures of our countries.
During your official reception, you mentioned the importance of deepening cultural relations between Germany and Cambodia. What are your plans to achieve this?
Mutual cultural interest is the basis for mutual understanding and cooperation. Many Cambodians have studied and lived in Germany and have good memories of their time spent in Germany. I would like young Cambodians to become interested in Germany and its way of life. The culture center Meta House/ Goethe Zentrum offers various cultural events with regard to Germany and German language course and also provides an important platform for Cambodian artists to share their ideas and work with a wider community in Phnom Penh. The German Embassy supports these activities which bring about an exchange of cultures and lifestyles in particular for the younger generation
Has your family already adapted to life in Cambodia? Have they adjusted to the country's climate? It's food and it's people?
The Cambodians we have already met make it easy for us to adapt rapidly to Cambodia. Their hospitality and friendliness towards us is overwhelming. We both love the delicious Cambodian food and its enormous variety. On hot Sunday afternoons we like to walk at the new riverfront of the Tonle Sap where there is always a nice breeze coming from the river.
Do you already have a favorite Cambodian dish?
My favorite Cambodian dishes are the various "Amok", the delicious Mekong fish Trei Dip and the wonderful fruits like mangosteen, mango and star apple. Fresh coconut water is a daily "must" for me. So my wife and I are looking forward to discover more of Cambodia in the years to come!