Posted on: February 15, 2022
GBC Welcomes its New Members
German Business Cambodia is delighted to welcome its latest members into the German Chapter of EuroCham. The companies AZ Group, Parbury Investments and TÜV Rheinland joined us in December 2021, January and February 2022, respectively.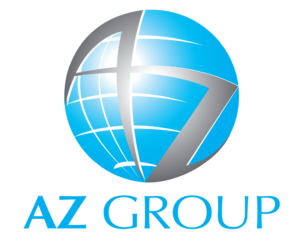 AZ Group was founded in 1993 and started out as a family-run business, initially focusing on trading and related business activities. Since then the company has expanded significantly and operates in a broad range of industries today, including equity investment, infrastructure, property and real estate development, construction and machinery equipment, among other sectors. In the past decades, it has seen more than 50 companies established under its wing with the most notable member being ING holdings. With an increasing focus on technology, AZ Group has begun collaborating with the Japanese government on a Joint Crediting Mechanism which aims to diffuse leading low carbon technologies in order to reduce CO2 emissions and foster bilateral exchange in business.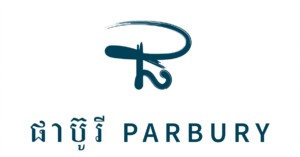 PARBURY Investments Co., Ltd is a fully Cambodian-owned development company founded in 2017. It is engaged in building construction, engineering design, safety, service and building operation management and is the exclusive distributor of the high-standard production materials Alucobond and Siderise in Cambodia. PARBURY aims to enhance the standard of products and solutions for their customers and the Cambodian construction industry. Their most recent real estate development is called TK Central, which is a mixed-use and community-centric development located in the heart of Toul Kork, Phnom Penh. The building has won the Best Mixed Use Development Award of the Year 2020 at the 5th annual PropertyGuru Cambodia Property Award. It makes use of the durable aluminum composite Alucobond and provides office space, service apartments, car parking and more. 

TÜV Rheinland's activities in Cambodia are managed through the Vietnam branch of the company. TÜV Rheinland Vietnam was founded in 2001 and is a 100% FDI company, consisting of 180 employees and qualified experts. It operates as a technical testing organization in the areas of safety, efficiency and quality, assisting clients all the way from development to product launch and entering global markets. TÜV Rheinland's service portfolio encompasses safety assessments and approvals for vehicles and components, testing for softlines (incl. footwear), hardlines (incl. furniture), medical devices as well as electromagnetic compatibility testing (incl. industrial electrical equipment). The company also offers technical training in focus markets and auditing and certification of management systems. Corporate Social Responsibility (CSR) and supply chain audits are also included in their comprehensive portfolio.