Posted on: November 14, 2022
EU court rules that safeguarding measures against Cambodian rice imports were unlawful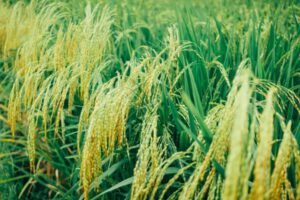 In a win for Cambodian rice exporters, the Court of Justice of the European Union ruled on 9 November 2022 that a regulation implemented by the EU Commission from 01/2019 to 01/2022 imposing safeguard measures on the import of milled or semi-milled Indica rice from Cambodia and Myanmar constituted a breach of the Generalized System of Preferences (GSP) regulations. The ruling to annul Commission Implementing Regulation (EU) 2019/67 comes after its three-year implementation period and has thus mostly symbolic value.
In this case, the Kingdom of Cambodia and the Cambodian Rice Federation were the applicants and the European Commission served as the defendant, supported by the Ente Nazionale Risi and the Italian Republic.
Under the Everything But Arms preferential trade scheme (which was partially repealed in 2020) – part of the EU's GSP – Cambodia benefited from duty-free imports to the EU Market. But in 2019, the EU Commission, by request of the Italian Republic, decided to implement safeguard measures against the import of Cambodian rice, thereby reintroducing a Common Custom Tariff for a period of three years, which included a progressive reduction of rates. This was based on the EU Commission's assertion that the imported rice caused economic harm to local EU Union producers of rice, since they had to compete with lower prices and were forced to adapt, in some cases by changing the type of rice they produced.
However, the court now ruled that this regulation was not legal, since the Commission:
Did not enter sufficient verifiable evidence that proved Cambodian imported rice directly caused economic harm to local producers.
Misinterpreted the concept of "Union producers of like or directly competing products"
Violated the right of defense of the Kingdom of Cambodia and the Cambodia Rice Federation
Following the annulment of Commission Implementing Regulation (EU) 2019/67, the EU Commission will need to pay the associated court fees for the Cambodian defendants.