Posted on: September 15, 2019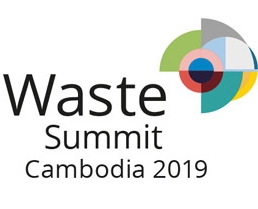 The 2019 Cambodia Waste Summit brings together executives from the Cambodian business community, line departments, environmental organizations and start-ups, who are working on innovative, efficient and sustainable waste management practices, recycling and resource recovery strategies in the Kingdom.
Join us in creating a dialogue and platform to enable future partnerships between problem-solvers, investors, start-ups and all other relevant actors in the industry! Advanced solutions, innovations and programs are presented by more than 30 exhibitors on site. Ample matchmaking opportunities to meet potential partners are available throughout the day.
The conference takes place at The Factory Phnom Penh on September 19th from 9 am to 6.30 pm.