Cambodian companies successfully showcase their products
On the afternoon of July 2nd, 2021, the jury for the Get Your Product to Europe initiative reached a decision on which companies are to embark on a journey to Europe to present their companies and products at internationally renowned trade fairs. Out of the ca. 80 companies applying to take part in this initiative, 27 were selected to receive free training (e.g. on marketing) and subsequently enter a digital trade fair pitch competition. During the five-day online event, 16 finalists were chosen, offering an interesting range of niche, sustainable products. These range from ethically-sourced textiles and home accessories to naturally-cultivated agricultural products like local pepper, and showcase Cambodia's culture and traditions to the world.
The 27 selected companies presented their products and stories on a digital platform reproducing a traditional trade fair. Users were able to explore the virtual exhibition booths across three exhibition halls.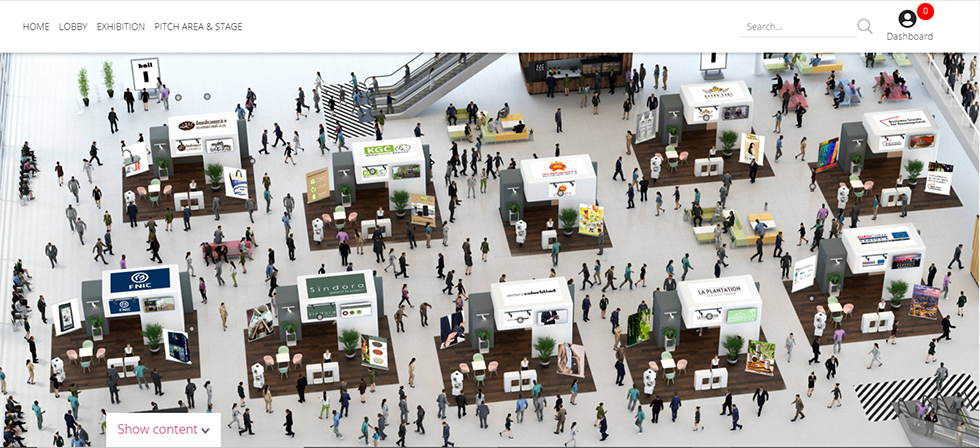 The companies have spent the last week pitching themselves digitally to a mixed jury of Cambodian and German representatives from the private sector and development cooperation. The Cambodian Chamber of Commerce and Khmer Enterprise were also represented among the jurors.
Funded by Germany's Federal Ministry for Economic Cooperation and Development (BMZ) and jointly implemented by the GIZ German Business Scouts for Development Programme (BSfD) and EuroCham Cambodia, the Get Your Product to Europe initiative is pioneering a new way to promote the export capacities of selected Cambodian companies featuring unique products, human stories and ethical value. It is part of an event series implemented globally by GIZ's Business Scouts for Development Programme and local partners, with similar pitch competitions taking place in several African and South American countries.
Following the jury decision, the 16 finalists will now take part in a certified trade fair preparation programme in cooperation with the Association of the German Trade Fair Industry (AUMA), lasting several months. Once the Covid pandemic is mitigated, they will then be offered financial support to travel to Europe and participate in trade fairs there, showcasing their products to buyers and tapping new business opportunities.