Posted on: September 9, 2021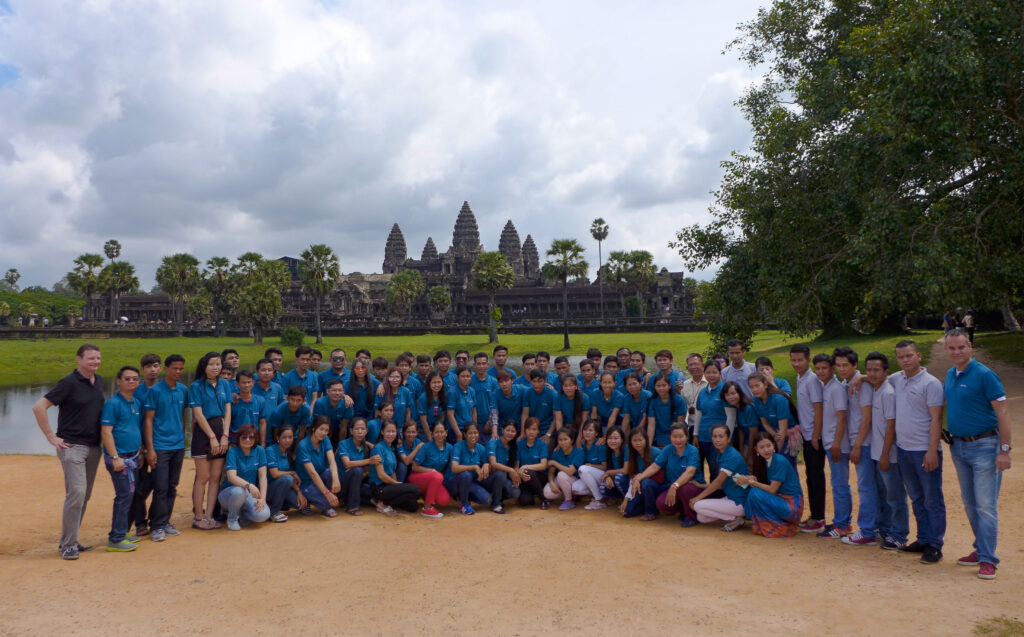 Continuous faith and trust in Cambodia as a business location even in difficult times – this strength has probably rarely been as important as it is today. Cosmos Services Co., Ltd. has shown perseverance through many challenges since its foundation, and will cope with the fact that its 20th anniversary celebration will be delayed to 2022 due to the pandemic.
20 years of business in Cambodia – for the young economy this is an outstanding achievement. As a medium-sized company launched on September 13th, 2001, Cosmos is one of the oldest companies in Cambodia with a German founder. Managing Director Marco Kalinna started the operative business with only one employee. "The beginning was anything but easy: I started from scratch and had to work closely with my first inspector to train him in all inspection and report processes, as there was no trained staff available on this still relatively new business in Cambodia at the time," Mr. Kalinna recalls.
But his founding spirit was to more than pay off in the years that followed. The company quickly developed into Cambodia's most important auditor of textile factories. To this day, the company's focus includes audits of production facilities and compliance with international quality standards for manufactured products, as well as social compliance audits.
Cosmos customers are companies from retail chains, department stores, importers, wholesalers and mail order houses from four continents. And they know what reliable and professional services they can expect from their partner Cosmos. "Our strength is to offer tailor made solutions to our customers helping them to develop a sustainable supply chain," says Co-Director Max Gridling, who has been part of the company's management since 2006. As the tasks grew, so did the workforce to more than 100 employees, working at the head office on Mao Tse Toung Boulevard and in a modern inspection center in Phnom Penh Thmey, a new part of the fast-expanding Cambodian capital.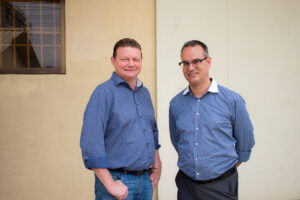 Following a recent restructuring of the company, more challenges await to be turned to opportunities in the near future. First and foremost, the shift from retail stores to e-commerce will result in a change of its customer structure. In addition, greater attention will be paid to sustainability throughout the value chain in production, for which companies and production processes will have to be audited accordingly. "We have prepared ourselves for for these new expectations, and our team is ready to support our clients throughout their production ventures in Cambodia", says Gridling.
As Marco Kalinna looks back at the company's first 20 years, he shows above all a great attachment to his adopted country: "It has been a privilege for me to be part of the Cosmos family from the beginning until now – to build a team of local talents, see them grow with us, and to see Cambodia rising from a tormented nation to the fast-developing country we all love. We look forward to continuing to be a part of this growth and a shared future," he says.
To one of the founding members of the GBC – a heartfelt congratulation to a great success story in Cambodia!