ADW member Brains Communication and Kite Digital Solutions, two established local marketing companies with a firm footing in their respective segments, have announced their merger in Phnom Penh on May 25th, 2017. In future, the two communication specialists and their 35 people strong team will operate under the corporate identity of Brains Communication. The fusion combines two vastly experienced teams to serve ever-growing needs for traditional and digital communication solutions in the Kingdom.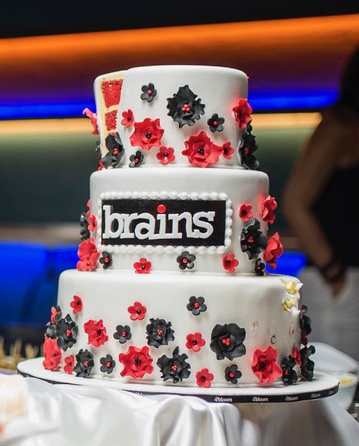 The move enables the two companies to combine resources and offer a full range of business-to-business and consumer public relations, creative, advertising and digital marketing services as well as event management. Bold, young, fresh and creative, Brains Communication endeavors to bring new perspectives of advertising to the marketplace.
"Brains Communication has a public relations, advertising and event heritage, and Kite Digital Solutions focuses on digital communication strategies with a strong focus on social media. We have in the past months cooperated on a range of projects, got to know each others team and realized that by combining forces, we can offer much more to our clients. The management team has a shared vision of what a modern marketing agency in Cambodia would be, and how we'll build an offering in today's marketplace that emphasizes human-to-human marketing around the clock, across numerous channels," said Tassilo Brinzer, co-founder of Brains Communication. "Our teams are extremely passionate about our work and with more than 20 years of success behind both agencies, we have an exceptionally strong platform to build upon."
The firms have in the past months streamlined back-office and managerial operations, and have prepared the partnership and organizational structure of the enlarged entity thoroughly.
Head of Strategy and Creative is Nicolas Sosnowiez, who, with a degree in journalism, started a career in digital marketing in 2004 for Fotolia. Nicolas then spent 10 years in advertising agencies and e-commerce companies before now joining Brains Communication. Laurent Notin, previously Managing Director for Brains, moves on to head the operations and financials of the new company.
"As an agency that has grown steadily over the past 8 years, we recognize the importance of constantly innovating and having a nose for the latest trends, while at the same time offering continuity in responding to all needs of our clients," said Brinzer. "Merging with a digital leader such as Kite Digital is a transformational move that brings to our existing and future clients the absolute best-in-class of all forms of communications. I was impressed by the passion displayed by the Kite team towards their mission and look forward to working with such a committed team".
"It was apparent that we had complementary offerings and tools for future growth of which each of us would benefit from. The chemistry was there, and the collaboration easily fell into place. All of our key management has been living in Cambodia for over 10 years and understands the market here very well", says Jonathan Polakowski. "Teaming with Brains Communication, a reputed brand in the industry, provides the perfect complement to our digital offerings and will best allow us to fulfill our ongoing mission to drive great results for our clients. We are confident that our combined strength will enable out us to positively affect all our projects. Our team is half Cambodian with the other half coming from 8 different countries, all with a background in marketing. This combination will help our clients to use international standard communication strategies that are tailored to the local market. The world is online and Cambodia is on the map now. Many brands and businesses are looking for an agency that can help to position them in the market, and they are not necessarily going to globally operating agencies— they now go to fast moving, flexible agencies with deep local understanding and credibility," he said.