Posted on: October 17, 2017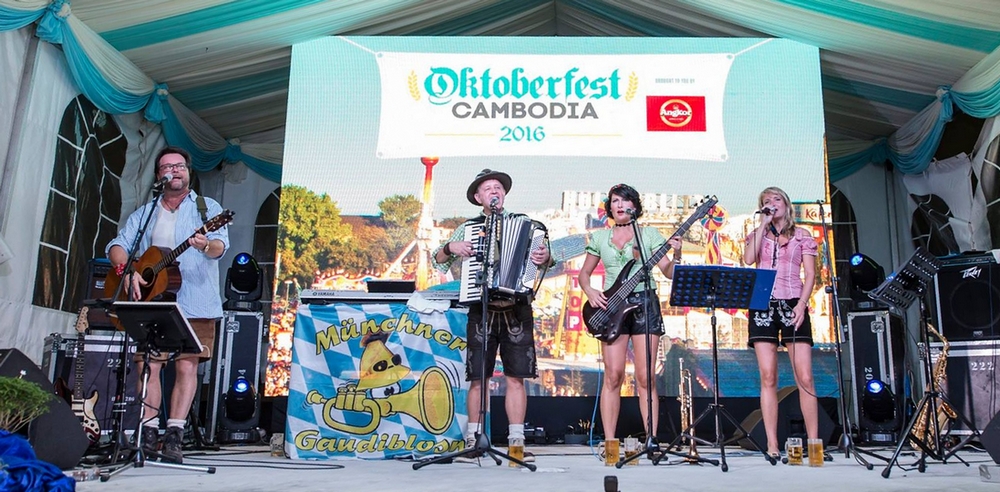 Since its creation in 2008, Oktoberfest Cambodia has become an established and anticipated annual party, known as a 'must-do' for an eclectic mix of locals, expats and visitors of the country's capital. By now a highlight of the social calendar, the festival brings a unique cultural event to the Kingdom: Every year, more than 3000 people gather during 2 days to enjoy a taste of German culture in Phnom Penh.
"We try to recreate the same atmosphere that people could experience at the original Oktoberfest in Munich. The food, the beer, the music, the costumes, everything is as authentic as possible. Year after year the party becomes more and more popular. It's the biggest party of the year and there is a very good reason for it," says Tassilo Brinzer, president of the German Business Group in Cambodia, which is hosting the annual event. "We will not attract 500.000 visitors a day like the original Oktoberfest; but for sure we will have some of the coolest people in town attending, including business people and celebrities who all want to celebrate this once-a-year event."
Gathered for the first time in a 1000 sqm hall G in Koh Pich, or Diamond Island, guests enjoy a selection of local and international beers, traditional German food and live music performed by a 5-piece Bavarian band flown in from Munich for the Cambodian event.
In 2017, the entrance fee has been significantly lowered to only US$ 10, which includes a $3 food or drink voucher. "We changed the concept to make this great event more accessible to more people, and we hope that the new prices attract in particular more Cambodians to the party of the year", says Brinzer.
For more information on the Oktoberfest Cambodia, please visit www.oktoberfest-cambodia.com