Posted on: December 18, 2018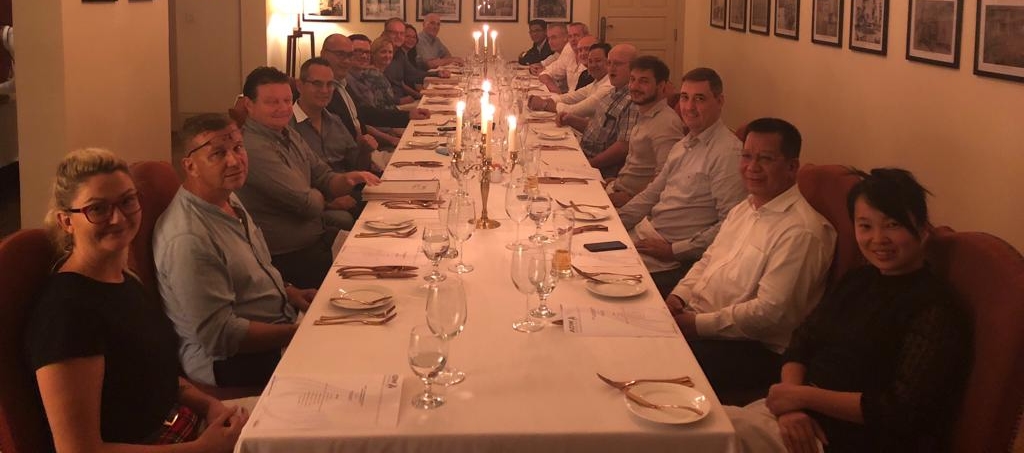 Tassilo Brinzer remains president of ADW – German Business Group Cambodia. The members attended also confirmed Thomas Hundt as vice president (left) and Marco Kalinna (right) as treasurer. All three board members were elected unanimously. Previously, the assembly expressed gratitude of their commitment so far and welcomed their willingness to continue their voluntary work.
During the annual meeting at Mealea Restaurant on December 12th, Tassilo Brinzer looked back on a successful year with several new members joining ADW. In particular, he highlighted the establishment of the Business & Cooperation Desk within the German chapter of the European Chamber of Commerce. "I am glad that so many German companies are supporting the ADW, and that we were able to continue to move forward here in Cambodia, also with the support of the Global Business Network program, the BMZ, and the support of the wider network of EuroCham Cambodia. We hope to be able to attract more members and more investors to the Cambodian market in the future – and more German business in particular", Mr. Brinzer stated.