Posted on: February 14, 2018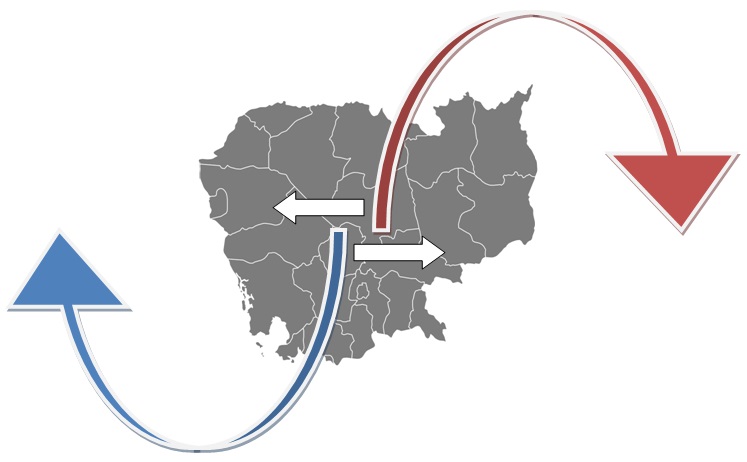 In its February 14, 2018 issue, the Phnom Penh Post raised the challenge of high costs of doing business in Cambodia which could jeopardize further investments. It quotes investors and company managers who called on the government to take immediate steps to lower logistics costs during a forum hosted by the European Chamber of Commerce (EuroCham) on Tuesday. The German Business Group (ADW) is a founding member of EuroCham in Cambodia. Building on this discussion, in an own statement Tassilo Brinzer, President of the ADW, underlines the importance of Cambodia's seam- and frictionless integration into cross-border value chains.
"The transportation sector has attracted many leading German groups to the Cambodian market. With DHL, DB Schenker, Kuehne & Nagel, Rhenus and Royal Cargo as our members, we understand that there are challenges within the market that should be overcome by coordinating global industry experience with local vision, as well as the often difficult realities on the ground.
Cambodia is part of a global logistics chain, and the easier products made in Cambodia, no matter by whom and for whom, can be integrated into this global network, the more stable the economy will be seen as a whole. The impact of efficient, cost effective and transparent logistics have on an economy's growth is tremendous. The ADW and its members, as part of EuroCham Cambodia, look forward to continuing to work with the Royal Cambodian Government to further streamline transportation services in the Kingdom in order to fuel the overall growth of the local economy."
Read the article of the Phnom Penh Post on http://phnompenhpost.com/business/private-sector-warns-government-high-costs-imperil-investment