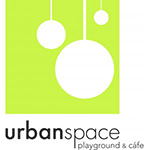 Urban Space
Mr. John Vu
Director
No. 19 Street 287
Phnom Penh, Cambodia
Mobile: +855 (0)87 556 695
Http://www.urbanspace-cambodia.com
Work & play? There is a place for that in Phnom Penh. It's called the Urban Space Playground & Café in Phnom Penh. You can do your work over the laptop and coffee and you kids can enjoy their play time in a space designed just for that. I've been there for a couple of time just ahead of its official opening, so there an entry free for the children. Discounted drink is up to 30%. A new, welcoming addition to Tuol Kork district is Urban Space Playground & Café. This Phnom Penh's latest playground plus cafe is the best of both worlds for parents and children.