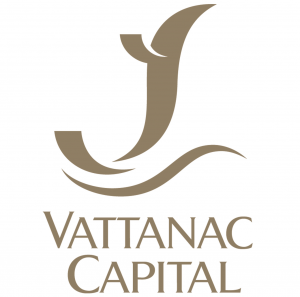 Mr. Sam Ang Vattanac
Vattanac Capital, level 3
No. 66 Monivong Boulevard
Phnom Penh, Cambodia
+855 (0)23 938 888
www.vattanacproperties.com
Vattanac Capital develops and manages high-end, integrated and mixed-use commercial buildings that are designed to the latest architectural & technology standards. The properties are constructed with state of the art materials and feature the most up-to-date technologies in building automation, fire & life safety, energy conservation and environmental protection.
Vattanac Capital operates its' properties to the highest international standards, including the groups' most prestigious building Vattanac Capital in Phnom Penh, which comprise Grade-A office space, a luxury retail mall, lifestyle shopping spaces and the ultra-luxury Rosewood Hotel.
The company also owns and operates some of the world's most established luxury, fashion, cosmetics and home ware brands with flagship stores of Brioni, Clarins, Christofle, Hugo Boss, Longchamp, L' Occitane and Petit Bateau located at Vattanac Capital Phnom Penh.